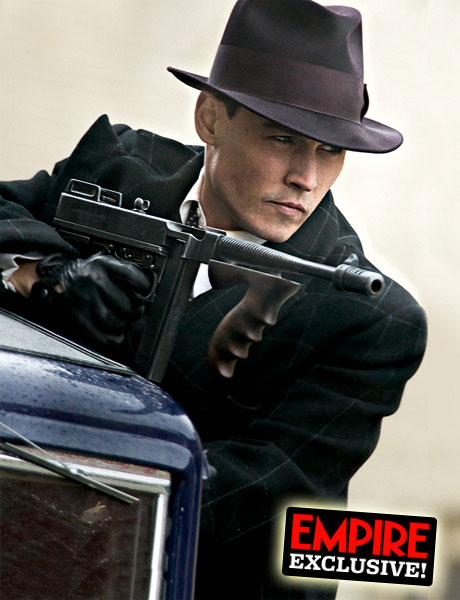 While a lot of photos were taken on the set of "Public Enemies," the folks over at Empire have released first two official shots of Johnny Depp as John Dillinger and Christian Bale as FBI agent Melvin Purvis in Michael Mann's drama which is set for release on July 1, 2009.
The film, based on Bryan Burrough's book "Public Enemies: America's Greatest Crime Wave and the Birth of the FBI, 1933-43," tells the story of the US government's attempts to catch notorious bank robber John Dillinger and his gang.
David Wenham is playing Pete Pierpont, a member of Dillinger's crew who has a violent hostility to all authority. British actor Stephen Graham will portray Baby Face Nelson and Channing Tatum will play Pretty Boy Floyd. Billy Crudup stars as as FBI chief J. Edgar Hoover.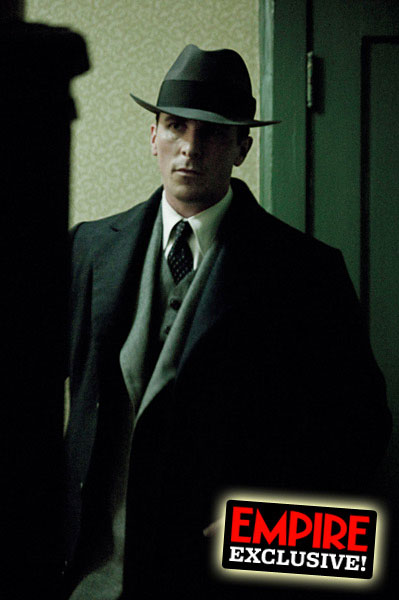 Stephen Lang (Charles Winstead), Marion Cotillard (Billie Frechette), Emilie de Ravin (Anna Patzke), Branka Katic (Anna Sage), Giovanni Ribisi (Alvin Karpis), Stephen Dorff (Homer Van Meter), Shawn Hatosy (John Madala), James Russo (Walter Dietrich), Leelee Sobieski (Polly Hamilton) and Matt Craven (Gerry Campbell) also stars.