Movie News
Pulp Fiction Writer Roger Avary To Adapt William Faulkner's Sanctuary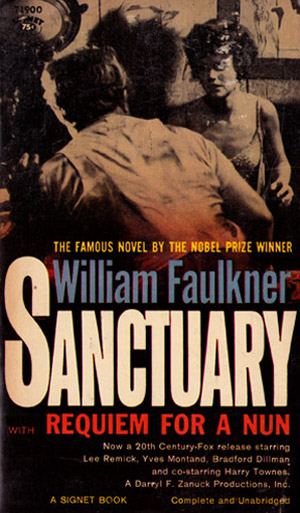 Crime novel? I like that! So thank God I'm not here today to write about some fairy-tale or biopic, or whatever…
So, here's the thing. You know that William Faulkner's 1931 crime novel titled Sanctuary? Yeah, you already guess, that novel is getting a big screen adaptation! Isn't that great?
And now, when we know that Pulp Fiction writer Roger Avary will be in charge for the adaptation – it sounds even better!
According to the latest reports, Avary has been tapped by producer John Langley to adapt William Faulkner's Sanctuary for the big screen. For this project, Langley will team up with Ali exec producer Lee Caplin.
Sanctuary, the novel first published in 1931, is a tale of a changing social order in the South involved characters that include a ruthless moonshine racketeer and other sinister types who commit murder, abduction and other unsavory deeds.
Here's a little description of the novel: "First published in 1931, this classic psychological melodrama has been viewed as more of a social document in his tragic legend of the South than mere story.
From Popeye, a moonshining racketeer with no conscience and Temple Drake, beautiful, bored and vulnerable, to Harace Benbow, a lawyer of honor and decency wishing for more in his life, and Gowan Stevens, college student with a weakness for drink, Faulkner writes of changing social values and order.
A sinister cast peppered with social outcasts and perverts perform abduction, murder, and mayhem in this harsh and brutal story of sensational and motiveless evil.
Students of Faulkner have found an allegorical interpretation of "Sanctuary" as a comment on the degradation of old South's social order by progressive modernism and materialistic exploitation. Popeye and his co-horts represent this hurling change that is corrupting the historic traditions of the South, symbolized by Horace Stevens, which are no longer able to protect the victimized Negro and poor white trash due to middle-class apathy and inbred violence…"
We'll keep an eye on this adaptation, and you stay tuned!