Movie News
Quantum of Solace Soundtrack CD Cover Art
While we have only heard one song from the "Quantum of Solace" soundtrack, Another Way to Die, Columbia Pictures' already has the CD case ready to go.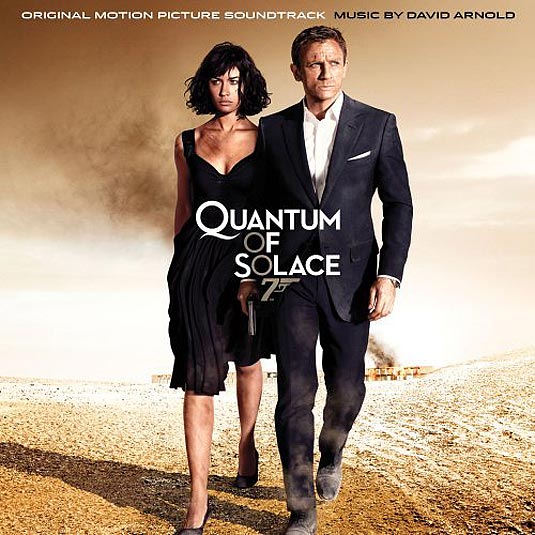 Commanderbond.net has unveiled the cover artwork for the upcoming original motion picture soundtrack CD for MGM and Sony's "Quantum of Solace," the 22nd James Bond film, which features the music of composer David Arnold who has composed score for four times before in "Tomorrow Never Dies", "The World is Not Enough", "Die Another Day" and "Casino Royale".
The OST will be released on 28th October 2008 in the USA and the next day in Europe and will retail for $18.98.
"Quantum of Solace" opens November 14th, 2008.