Movie News
Quentin Tarantino: Full "Kill Bill" Movie is Still Coming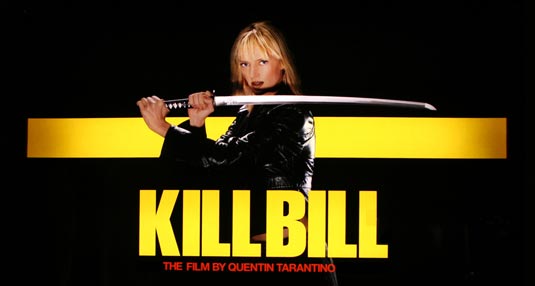 Quentin Tarantino
has confirmed that he is working on a new version of revenge drama
Kill Bill
– "
Kill Bill: The Whole Bloody Affair
." Before the film was broken up into two volumes in 2003 due to pressure from Miramax after the studio felt it wouldn't be able to attract enough of an audience to recoup the film's cost, it was originally intended to be one long movie with an intermission. Tarantino said:
"It's more like a big 60s movie with the intermission. Oh, you'll just have to see it!" he [Tarantino] laughs.
"We've actually added some things to it. We did a whole little chapter that I wrote and designed for the animated sequence, that we never did, because we figured, back when it was gonna be one big movie, it was going to be too long, so we didn't do it. So when we were talking about re-releasing it, they asked is there anything you can put in, and I said no I put everything in there, but… there's one sequence that we wouldn't even have to shoot! So we got together with Production IG and did it, and it's really cool. So it's this little seven minute sequence, it's really cool, it's in the O-Ren chapter."
The director, currently working on World War II movie "Inglourious Basterds," said that the new Kill Bill cut will be similar to the one screened at the
Cannes Film Festival
in 2002. [source:
Tarantino.info
] Are you planning on buying "Kill Bill: The Whole Bloody Affair"?