Movie News
Rachel Bilson Joins The To Do List / The Hand Job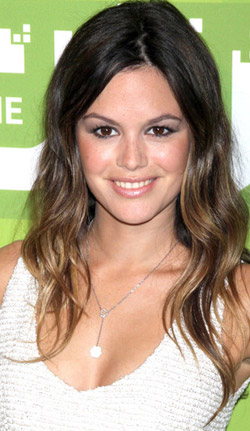 To Do List
or
The Hand Job
? Which one do you like better? I have no idea, but this 'hand job' thing sounds interesting. So, of course it's going to be a sex comedy, and of course it will have some great cast! The project is both written and will be directed by
Maggie Carey
, and according to the latest reports,
Clark Gregg
and
Rachel Bilson
will join the cast that already includes
Aubrey Plaza, Bill Hader, Andy Samberg, Alia Shawkat, Mae Whitman, Johnny Simmons, Donald Glover, Connie Britton, Christopher Mintz-Plasse, Scott Porter, D.C. Pierson
and
Dominic Dierkes
. That's not bad at all! To Do List follows a type-A, studious girl who graduates high school and hasn't done anything with a guy. The summer before college she decides that she has to find out how to do everything in order to be properly prepared, so she makes a very serious bullet list of everything, like… handjob, titty-fuck, blow-job, fingering, and just kinda checks one off every time she does it. She's being the aggressor and is very straight-forward about it, like 'Okay, so I'm going to give you a hand-job now.' And the guys are very taken aback about it, especially her straight-laced friends. If you're shocked with this kind of description, blame it on
Bill Hader
, who is, by the way, married to director of this project. While we're here at the cast-list, let us remind you that Connie Britton is on board to play the main character's "liberal, free-spirited mother." Mae Whitman and Alia Shawkat are two of her best friends while Scott Porter plays a guy in a band that Aubrey Plaza has a crush on. Dominic Dierkes, D.C. Pierson and Donald Glover will play lifeguards while Bill Hader will be their stoned boss at the pool. Johnny Simmons is Plaza's classmate and co-worker and Christopher Mintz-Plasse is his sci-fi nerd best friend. As for the latest added Bilson and Gregg there's still no details about their roles. Still, filming is likely to start soon, so we definitely expect to hear more details about the whole thing!