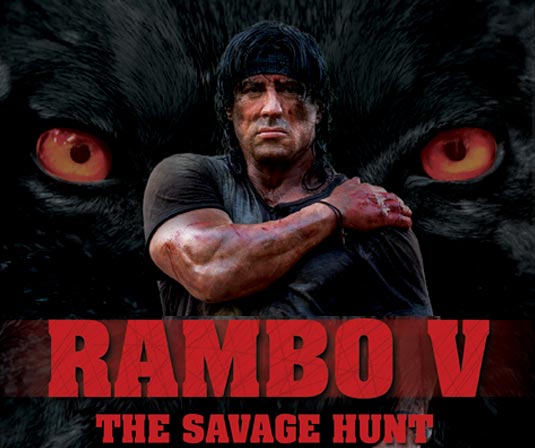 Last week
,
Nu Image/Millennium Films
officially green lit "
Rambo 5
" and announced that
Sylvester Stallone
, along with starring, would once again write and direct. Stallone tells
AICN
that upcoming fifth installment of the John Rambo series, "
Rambo 5: A Savage Hunt
", will be quite different from the previous films. The new film won't see Rambo battling human traffickers and drug lords at all. He added that film will be set in the Pacific Northwest.
It seems that somewhere in that Area there is a U.S. Military installation that is doing experiments on elite soldiers as part of some sort of program where they're attempting to tap into that savagery that we have deeply embedded into us.
Here is the synopsis for "Rambo 5: The Savage Hunt": John Rambo could track anyone – or anything – on earth. Now the military desperately needs him for a mission that his ultrasensitive instincts tell him he should refuse. A beast is loose somewhere north of the Arctic Circle. It has already decimated a secret research facility and annihilated a squad of elite military guards. And the raging creature is headed south towards civilization, ready to wreak bloody devastation. It's a job that Rambo and his 22-year-old hunting partner, Beau Brady, can't turn down, but they and a team of highly skilled special forces kill team discover that the prey is beyond their wildest fears, a half-human abomination created by a renegade agency through a series of outlawed genetic experiments. It has man's cunning, a predator's savageness, and a prehistoric power that has transcended the ages. And even if Rambo and Beau survive its unrelenting hunger for human blood, they'll still have to confront the grim reality that it may have grown immortal.
"Rambo 5: The Savage Hunt" will be produced by
Avi Lerner, Kevin King Templeton
and
John Thompson
with
Danny Dimbort, Trevor Short
and
Boaz Davidson
as executive producers. Filming was expected to begin in the spring and there is no word if the changes in plot and locale will affect the start of production.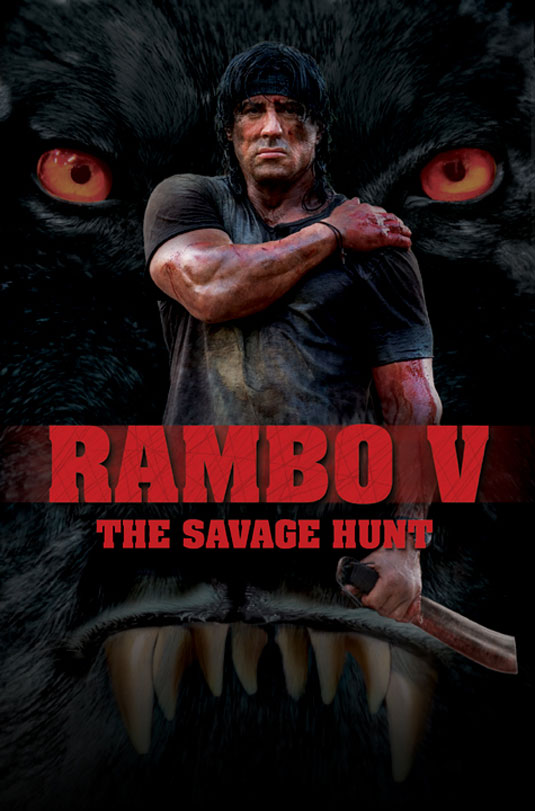 Rambo 5: A Savage Hunt Poster