Movie News
Red Skull Could Be the Secret Villain in Marvel's THE AVENGERS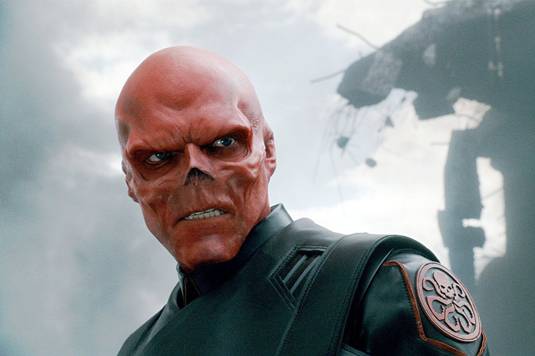 The Earth's Mightiest Heroes will be fighting next spring to stop Loki Laufeyiarson from threatening global safety, but the Norse god of mischief, the 'contriver of all fraud' won't be the only villain. A product description for HeroClix's line of the
Avengers
toys seems to have thrown some light:
Charging straight out of theaters and onto your tabletop, Marvel's the Avengers Movie HeroClix set features heroes like Captain America and Thor as they battle the villainy of the Red Skull and Loki! Each Counter-Top display includes standard one-figure boosters as well as new three-figure 'Team Packs'! Team Packs are designed with strong thematic undertones – play a Hydra force or defend freedom with a S.H.I.E.L.D. team pack!
The Red Skull as the commander of the NaziResearch Division HYDRA is portrayed by Hugo Weaving in Captain America: The First Avenger. After a final fight with Rogers, Red Skull is vaporized when he attempts to imbue himself with the tesseract's power and transported into another realm, which could very well be Asgard. Whether Red Skull will indeed be the second villain in the highly-anticipated actioner is the only question that remains to be answered. Helmed by
Joss Whedon
, Avengers will see
Chris Hemsworth
reprising his role as Thor,
Chris Evans
as Captain America,
Robert Downey Jr
. as Iron Man,
Scarlett Johansson
as Black Widow along with
Tom Hiddleston
as villainous Loki. Furthermore,
Mark Ruffalo
comes in as The Hulk and
Jeremy Renner
joins the cast as Hawkeye. A team of superhumans brought together by the S.H.I.E.L.D. agency comes to theaters May 4th, 2012.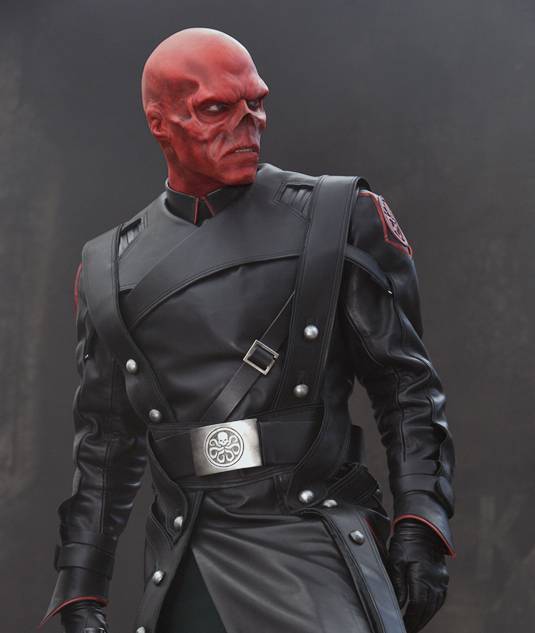 Captain America: The First Avenger – The Red Skull
 [youtube]http://www.youtube.com/watch?v=X1JMnsppObI[/youtube]
Tom Hiddleston as Loki on the Set (Cleveland, OH)