Movie Photos
REDEMPTION (aka HUMMINGBIRD): 55 New Photos With Jason Statham!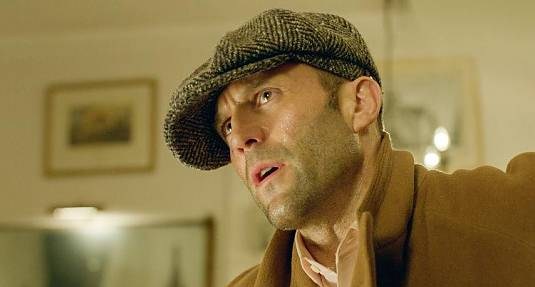 Hope we'll have more luck this time.
Redemption
(originally titled
Hummingbird
) is set to hit theaters this June, and as you already know, we're talking about
Steven Knight
's latest flick which stars
Jason Statham
, and promises a looooooot of action! In case you've missed the
official trailer
for the movie, now is the perfect chance to check it out, and then head inside to find
55 new photos
from the whole thing…
Written and directed by Knight,
Redemption
revolves around Statham's character – a damaged ex-special forces soldier named Joey Jones, who is trapped in London's criminal underworld. Homeless after going on the run from a court marshal, Joey steals another man's identity, and befriends a nun, played by
Agata Buzek
.
Beside Statham and Buzek, the rest of the cast also includes
Ian Pirie
,
Vicky McClure
,
Benedict Wong
and
Lee Nicholas Harris
, and
Redemption
is set to hit theaters on June 28th, 2013.
After witnessing his unit ripped to shreds by artillery fire in Afghanistan, Joey Jones has been living on the streets of London, trying to forget his past and stay of out trouble. On the run from a ruthless gang, he breaks into the apartment of a wealthy man in Convent Garden and assumes his upper-class identity. Just as Joey is on his way to making amends with his friend and sponsor Sister Cristina, his pregnant girlfriend is found dead in the river. Now, Joey must use his connections in the Chinese mob to find the man responsible, stopping at nothing until justice is served.
Click on all these pics to enlarge & let us know what you think about this action thriller!