Movie News
Reitman Enraged – Genie Awards ignores 'Juno'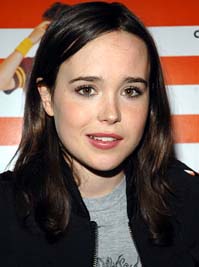 Though has been nominated and won many prestigious awards, the drama comedy "Juno" was left out at the 28th Annual Genie Awards' nominations. The ineligible reportedly made the film's director Jason Reitman to be extremely upset towards the people behind the awards claimed to be the Canadian Oscar. According to press release, the director was reportedly enraged with the reason given for the ruling out of his film. Reportedly, though the Ellen Page-starring film features Canadian theps, it wasn't considered for the nods because it wasn't financed by Canadian dollars. Agitated Reitman said:
"How are we not eligible for a Genie when David Cronenberg's film about Russians living in London, shot in England with a British crew and British cast, is eligible? I'm sorry, but somebody is going to have to explain that to me; I don't get it."
So far, the Fox Searchlight Pictures' film has been awarded with best picture prizes at the 2nd Rome Film Festival and the 23rd Independent Spirit Awards. It was also given Chairman's Vanguard Award at the 19th annual Palm Springs Film Festival. The film has also brought many recognition to its scribbler Diablo Cody, including 2008 Oscar and 2008 WGA Awards for Best Original Screenplay.