Movie News
Renée Zellweger discusses 'Bridget Jones 3'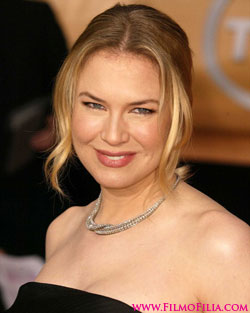 Renée Zellweger
has said that she would be interested in another
Bridget Jones
movie if the script is right.The Hollywood actress suggested that the movie could be based around Jones moving to LA and having a baby. She is quoted as saying: "If it works into my life and it's worthwhile and interesting. It depends on there being another book, of course.
I would love to read how she's been. Actually, I would love her to go to L.A. and have a baby.
Bridget Jones's Diary
and
Bridget Jones: The Edge of Reason
were based on novels by
Helen Fielding
and were both box office successes. Zellweger claimed the one thing putting her off making another Bridget Jones movie was the idea of putting on weight again for the role. She added:
I had a panic attack with all the specialists talking about how bad this is for you long-term, putting on that much weight in short periods of time.
The health professionals were warning me about not continuing the project any further. [It was] absolutely horrible [losing the weight]. The first lap around the track, I felt like I had a small toddler attached to my back.