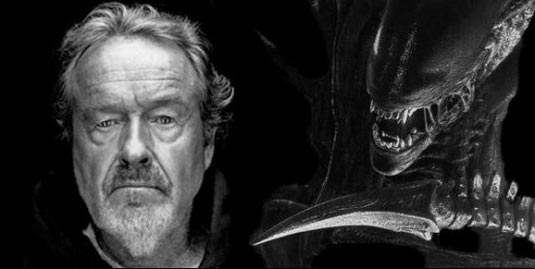 Following Prometheus, director Ridley Scott still has quite a few films left on his agenda. The filmmaker is currently prepping for Cormac McCarthy's The Counselor, which has been described as "No Country for Old Men on steroids."
But, earlier this week the living-legend director revealed that he has another film lined up in his wishlist, and this time it's biblical spectacle.
"I've got something else in the works. I'm already doing it. It's called Moses," Scott told Esquire in a recent interview.
"I probably shouldn't have let that slip out. I'm not supposed to say anything… It's definitely in the cards, though. What's interesting to me about Moses isn't the big stuff that everybody knows. It's things like his relationship with Ramses [II, the pharaoh]. I honestly wasn't paying attention in school when I was told the story of Moses. Some of the details of his life are extraordinary."
The story of Moses has been a hot item at the studios lately. Both Warner Bros. and 20th Century Fox have laid claim to their own projects centered on the Biblical prophet. Last we heard, Steven Spielberg was attached to direct Gods and Kings for Warners, so we can only assume for now that Scott was referring to the Moses pic over at Fox.
In the meantime, the director of Prometheus has plenty to work on, including his next film, The Counselor.