Movie Posters
Rob Lowe's Political Thriller KNIFE FIGHT Set To Open On January 25th!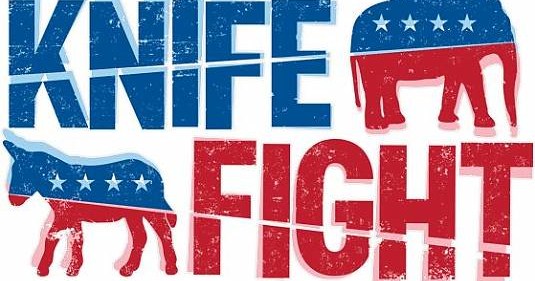 When it comes to getting elected, there's no such thing as going too far. That's exactly what an upcoming political thriller Knife Fight is all about – sex, drugs, money and… well, politics! The movie comes from director Bill Guttentag, it stars Rob Lowe and Carrie-Anne Moss in the leading roles, it premiered at the Tribeca Film Festival and is finally set to hit US theaters at the end of this month!
Written by Bill Guttentag and Chris Lehane, the movie will show us how politics is really played – a knife fight in a telephone booth, where blood is spilled, low blows are common and the best candidate is not always the best person.
The movie has quite interesting cast on board which, beside the above mentioned Rob Lowe and Carrie-Anne Moss also includes Jamie Chung, Richard Schiff, Eric McCormack, Julie Bowen, Jennifer Morrison and Amanda Crew.
In case you've missed the official trailer & synopsis: [jwplayer mediaid="131035″]
Paul Turner is a maverick political strategist who can spin even the worst hay into gold. With the help of a bright young assistant and a cynical investigator, he struggles to keep his wayward clients – a philandering Kentucky governor and a California senator being blackmailed – in office and out of the scandal sheets. When Paul's methods are pushed to the breaking point, he takes a gamble on an unlikely client to prove that, even in the bloodiest of battles, sometimes you have to fight clean.
Knife Fight opens on January 25th, 2013 and will be released on demand and digitally on January 28th, 2013.