Movie News
Robert De Niro and Andy Garcia in 'Street of Dreams'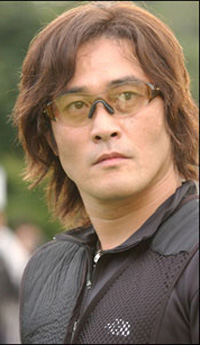 '
Street of Dreams
' is a co-production between US-based FR Productions, Korea's Hyun Jin Cinema and Japan's Wides Japan. It will be produced by
Fred Roos
, whose credits include '
The Godfather: Part II
' and '
The Godfather: Part III
', '
Lost in Translation
'. 'Street of Dreams' is based on the true story of
Montana Joe
, a legendary Japanese-American gangster in the 1940s.
Robert De Niro
has been cast as an Italian mafia leader.
Andy Garcia
, will also play a mafia boss. Korean actor
Choi Min-soo
will play the role of Montana's Korean friend, Eddie. Chinese actress
Shu Qi
will also star in the film. However, no actor has been cast in the lead role of Montana. There will be auditions for the role in  May.
Raymond De Felitta
, who was nominated for an Academy Award for a live-action short film '
Bronx Cheer
,' will direct the film.
Roger Towne
, who won an Academy Award for '
Chinatown
' in 1975, wrote the script. The project has been planned since 2002! 'Street of Dreams' is slated for release in 2009.