Movie News
Robin Will Be in The Dark Knight Rises?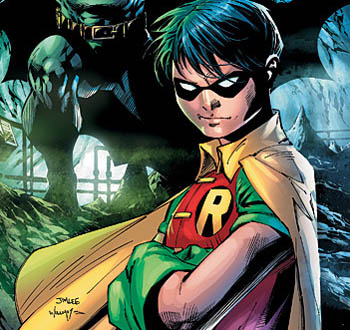 Will Robin appear in the upcoming
The Dirk Knight Rises
movie? I have no idea, but according to the latest rumors, everything is possible! Apparently, a location scout told Michigan television station WILX that he's looking for a spot that will serve as Robin's hideout. And that's how everything started. "They looked at the Ledges as well as a water treatment plant located inside the park. Sources say the area is being considered as a hideout for Batman sidekick Robin," comes from
WILX
. The rumor came after the reports that
Joseph Gordon-Levitt is negotiating
to be in the film. Does this mean that Gordon-Levitt will be playing Robin in the film? No way, it already sounds like it's not going to happen.
Christopher Nolan
previously revealed that Robin will not appear in one of his films, including The Dark Knight Rises. Not to mention
Christian Bale
, who said: "If Robin crops up in one of the new Batman films, I'll be chaining myself up somewhere and refusing to go to work." At the end let's remind you that
Anne Hathaway
and
Tom Hardy
were recently cast as Selina Kyle (aka Catwoman) and Bane and that The Dark Knight Rises which also stars
Gary Oldman, Morgan Freeman
and
Michael Caine
is scheduled for release on July 20, 2012. For more updates on this project – stay tuned!