Movie News
Robin Williams and Alexie Gilmore in New Black Comedy "World's Greatest Dad"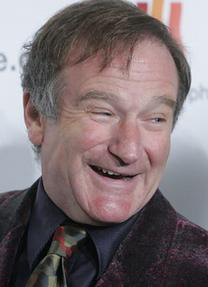 Alexie Gilmore
and
Robin Williams
have signed to star in "
World's Greatest Dad
", a new black comedy.
Bobcat Goldthwait
has written the script and will helm the film. Lance (Robin Williams) plays a single father and high school poetry teacher who finds his son dead after an masturbation accident. In an effort to give his son dignity in death and spare the family shame he pens a suicide note that is accidentally leaked to the student paper. The note, published without his permission, ends up becoming a sensation, and Lance reignites his writing career by penning a personal journal he claims was written by his son (
Daryl Sabara
). Alexie Gilmore plays Claire, a teacher who has an affair with Lance. Richard Kelly, Sean McKittrick and Ted Hamm will produce through their Darko Entertainment company alongside Tim Perell and Howard Gertler of Process Media. "World's Greatest Dad" began filming Tuesday in Seattle.