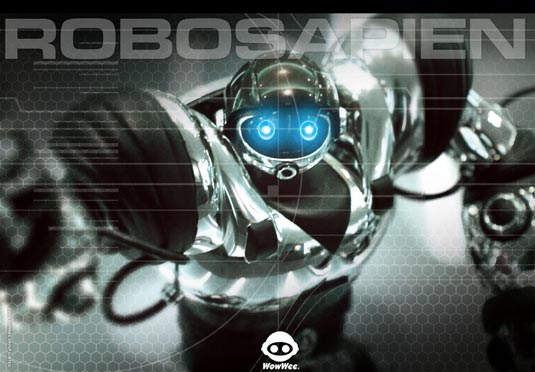 Crystal Sky Pictures has unveiled the first poster and full synopsis for their upcoming scifi flick "Robosapien: Rebooted," based on the popular toy robot Robosapien
An inventor working for Kinetech Labs has designed a robot for search and rescue missions that has the ability to mimic human actions and emotions. After discovering that the robot's advanced microchip is actually going to be used by Kinetech for military applications, the inventor programs the robot to flee, whereupon it is damaged. Twelve year old Henry finds the broken robot, fixes him up and names him Cody. With no memory of his past, Cody becomes Henry's best friend, helping him win over his love interest, battle bullies and partake in some crazy fun. Cody quickly becomes a valuable part of Henry's family as he helps them forge better relationships with one another, and even surprises them by remodeling their home.
All the while, both the inventor and Kinetech are searching for Cody. Finally located, Cody is taken home by the inventor, to Henry and his family's dismay. Noting how upset Cody is to be apart from his new family, the inventor brings Cody back to Henry, where he meets Henry's mom. It's an instant love connection. Ultimately, one step behind, Kinetech kidnaps Henry's mom and the inventor. It's up to Henry and Cody to save their family and take downKinetech once and for all.
The film is produced by Marvel Studios head Avi Arad and Steven Paul and directed by Sean McNamara (Bratz, Fantastic Four, Ghost Rider).
"Robosapien: Rebooted" is scheduled to hit theaters in 2009. [source: Crystal Sky]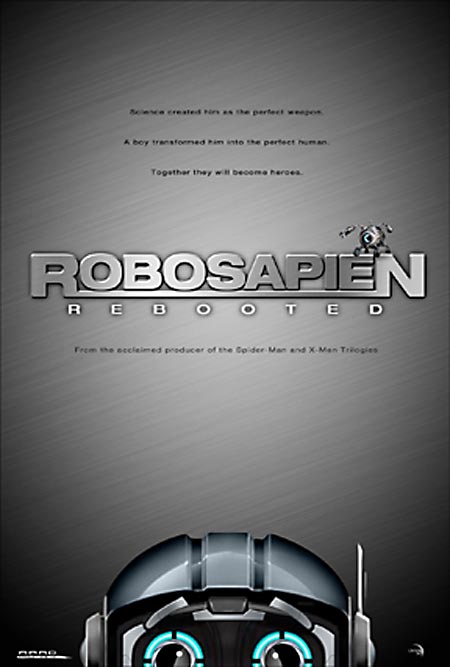 Robosapien: Rebooted Poster