Movie News
Rodrigo Santoro as Jennifer Lopez's Husband In What To Expect When You're Expecting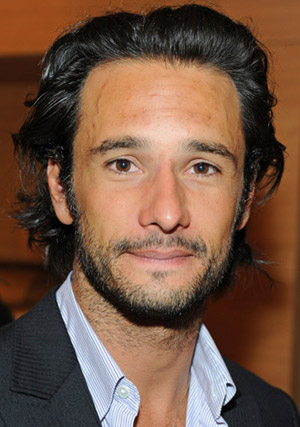 Well ok, when you have Jennifer Lopez on board for an upcoming romantic comedy that has title What To Expect When You're Expecting, then you definitely expect to see some hot guy next to her, right?
So, what do you think about Rodrigo Santoro? He's the perfect big-screen husband for Lopez, isn't he? Ok then, we all agree, there you go Lopez, now get on the floor or something like that…
As you already know, What To Expect When You're Expecting is an adaptation of the bestseller of the same name and it follows the relationships of six different couples as they experience the thrills, terrors, surprises, aches, and pains of preparing to embark on life's biggest journey: parenthood.
The movie is directed by Kirk Jones and has some interesting cast on board.
Yeah, yeah, above mentioned Lopez is not the only one! Movie also stars Cameron Diaz, Brooklyn Decker, Anna Kendrick, Chris Rock and Matthew Morrison.
Now, of course, with Santoro on board to star as J. Lo's husband, a character described as "music business type who doesn't want to have a baby but goes along with his wife's plan to adopt."
As for the rest of the cast, Decker stars as Skyler, a relentlessly perky woman who is married to an older man and pisses off her friends because she flies through her pregnancy with twins with ease.
Kendrick is on board to play Rosie, who reunites with an old flame and fellow food-truck owner and becomes pregnant, while Rock will play guy named Vic, who is the head of a group of expectant fathers who lectures them on what it's really like to have a baby and become a father.
Interesting or not, but this project is named after one of the 25 most significant books of the last 25 years by USA Today, and it definitely sounds like something huge.
So, let me just remind you that What To Expect When You're Expecting starts shooting this summer and will hit the theaters on May 11th, 2012.