Movie News
Roland Emmerich's Singularity Will Be Released May 2013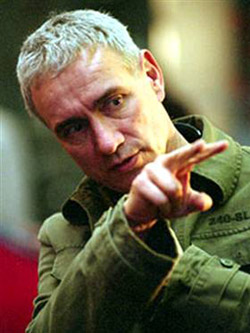 Just in case you were worried about Roland Emmerich's new science-fiction project titled Singularity – relax, everything is ok with that one!
We've just learned that the movie will hit the theaters on May 17th, 2013! How about that?
You have no idea what we're talking about, right? I mean, of course you expect to hear something about Emmerich's new film, Anonymous, which Sony will release on October 28th.
But no, we're here today to inform you that Sony has picked up Emerich's Singularity with plans to release it on May 17, 2013, which implies that this will be Emmerich's next flick.
And as you see, when you have a director that busy, then you have "next flick" word all over the report!
Unfortunately, at this moment we know nothing about that "next", except that the working title is Singularity although guys from Deadline report that it's "Emmerich's new science fiction script that puts the filmmaker back in his wheelhouse after he directed the period drama Anonymous."
I guess we'll just have to wait for more info on this one. Make sure you stay tuned!