Movie News
Ron Howard Set to Direct Amnesty Based on a Script by Max Landis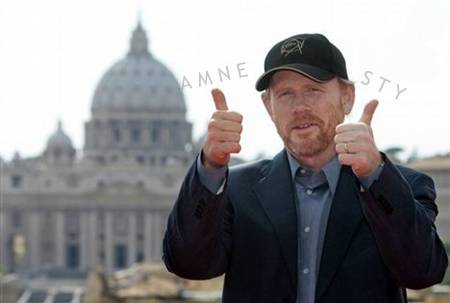 Universal and Imagine Entertainment have seized the rights to a project called Amnesty. The film will be created due to pitch which summarizes the story the young author Max Landis wants to write and explains why that story matters. Ron Howard is attached to direct, along Brian Grazer who will produce.
The script details have not been revealed, but his style can be best described as a mixture of styles including Robert Ludlum and JRR Tolkien, that we can expect to see some kind of fantasy thriller. Does this mean that the retrograde amnesiac will discover who he is into darker Wilderland, i.e. that Jason Bourne trying to remember his identity on the road to Mordor?
However, Son-of-John Landis, Max Landis, has another new feature on the way called Chronicle, directed by Josh Trank. Michael B. Jordan and Alex Russell have landed the lead roles in this supernatural thriller about a group of teens who develop powers from a mysterious substance. Besides, younger Landis recently sold his action/comedy script Good Time Gang, called "a cross between The Bourne Identity and Jackass." There's no doubt that mixing of styles is his specialty.
On the other hand, Howard is currently getting ready to direct the first part of a trilogy based of Stephen King's The Dark Tower series, so do not expect to see Amnesty soon. Javier Bardem starring in the first of what is planned to be three films and two limited run TV series for Universal, based on King's epic tale.
It is obvious that studio executives having a happy, healthy cash flow friendly wallets, so they are not afraid to use it – Dimension has come in and picked up the spec script for a flick called The Greys, as well as Magnolia, which has grabbed the Western Thorne, almost at the same time.