Movie News
Ron Perlman Joins Nicolas Winding Refn's Drive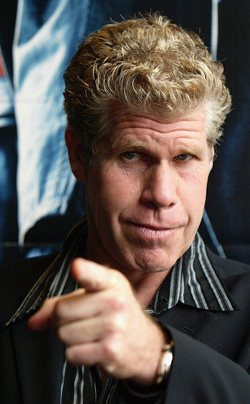 What a cast! We already have
Ryan Gosling, Bryan Cranston, Carey Mulligan, Oscar Isaac, Christina Hendricks
and
Albert Brooks
all on board to star in
Nicolas Winding Refn
's upcoming movie
Drive
, based on the novel of the same name by
James Sallis
. Now, we're here to add another name to this list, because
Ron Perlman
has become the latest to join this team.
Drive
centers on a nameless Hollywood stuntman (played by Gosling) who does stunt driving for movies by day and drives for criminals at night. In classic noir fashion, he is double-crossed and, though before he has never participated in the violence, he goes after the ones who double-crossed and tried to kill him. At this moment it's still unknown what role Perlman will play, but we already know that Mulligan will be playing the ex-con's girlfriend, while Albert Brooks has been cast as Bernie Rose, "a transplanted New York mobster who comes to L.A. and is not to be messed with." Nicolas Winding Refn is directing from a screenplay by
Hossein Amini
, which was, as we mentioned, adapted from the James Sallis novel. Production is scheduled to begin this fall.