Movie News
Ronald Guttman Joined Cast of Indie Thriller PAWN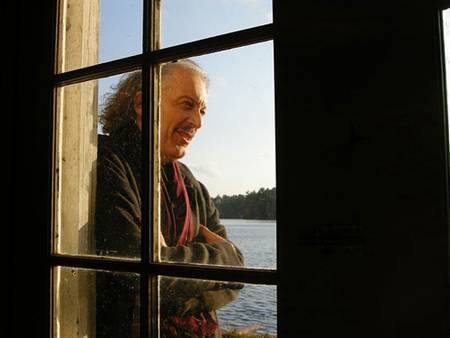 Not only Johnny Galecki and Jean-Claude Van Damme are among most popular people born in Belgium, but also Ronald Guttman is one of them. Some viewers know him from Sex and the City (2004 Splat!) while others know him from The Hunt for Red October, or more recently from indie drama Tickling Leo directed by Jeremy Davidson.
Well, this guy Guttman will play the mystery man in the hostage situation gone wrong that involves mob.
You know, Michael Chiklis, Forest Whitaker, Ray Liotta and Common lead the cast in the story penned by Jay Anthony White. Yes, Nikki Reed, Sean Faris, Stephen Lang, Marton Csokas, Jessica Szohr and Jonathan Bennett also co-stars in the indie crime thriller entitled Pawn, for the first time directed by the cinematographer on the Saw films, David A. Armstrong.
Story centers around petty robbery that spirals into a tense hostage situation after three gunmen hold up a diner that's a front for the mob.
Filming on Pawn started earlier this month in Connecticut with no scheduled release date yet.
Vet Belgian thesp can next be seen in a gritty thriller "13" Thirteen, a remake of the French film "13" Tzameti, starring Jason Statham, Michael Shannon, Alexander Skarsgård, Sam Riley and Mickey Rourke. The film is written and directed by Géla Babluani, who wrote and directed the original.
Check Guttman out it the trailer for a 2009 indie drama film about three generations of a Jewish family whose silence about their past has kept them apart.
[youtube]http://www.youtube.com/watch?v=LxgPDj_qLJ0[/youtube]
Tickling Leo Trailer
Source: Variety