Movie News
Rosamund Pike and Christopher Plummer Join HECTOR AND THE SEARCH FOR HAPPINESS
Two great actors (or rather, an actor and an actress) have joined
Simon Pegg
in his upcoming film
Hector and the Search For Happiness
–
Rosamund Pike
and
Christopher Plummer
have both taken roles in this dramedy, directed by
Peter Chelsom
. Pike will play the role of Clara, Hector's long-term girlfriend (who I can imagine probably won't be too happy about her boyfriend's quest) and Plummer is attached as Professor Coreman, a leading guru for Happiness Studies at UCLA. Based on the novel by Francois Lelord, the film stars Pegg as the titular Hector, a character described in a recent press release as "an eccentric yet irresistible London psychiatrist in crisis." He is unable to help any of his patients because he doesn't seem to understand happiness himself, so he ventures out into the world to find it. Chelsom is best known for directing films like Serendipity and Shall We Dance. Pike most recently played Andromeda in Wrath of the Titans and Plummer won the Academy Award for Best Supporting Actor earlier this year for his performance in Beginners.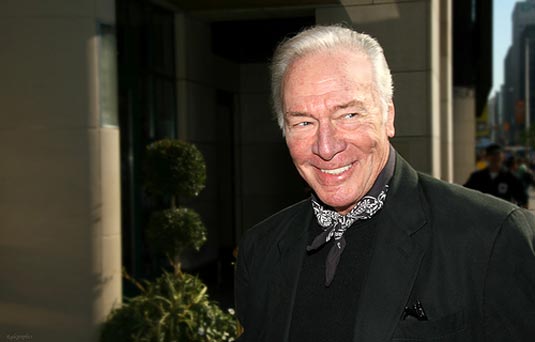 This actually now makes two projects that Pike is set to play opposite Pegg. The British actress is also set to play a part in The World's End, the third film in the Blood and Ice Cream trilogy from director
Edgar Wright
(the other two being Shaun of the Dead and Hot Fuzz), while Plummer is currently in production of
Stephen Frears
' Muhammad Ali's Greatest Fight – a new film about the famous boxer's battle with the U.S. government during the Vietnam War. I haven't seen Shaun of the Dead (yet) but I have Hot Fuzz, and I was thrilled by the film, and I'd say that it made me like the actor as well, so much that I've searched for the rest of his films to see, heheh. Shaun of the Dead is a bit late in the list because I don't like the post-apocalypse-zombies-themed films that much, or rather, I'm a bit fed up with them, so Mr Pegg has to wait a little more with that one. As for The World's End and Hector and the Search for Happiness, I'm looking forward to 2013 and 2014, when they will be released, respectively.