Movie News
Rosie Huntington-Whitely in Transformers 3 Instead Megan Fox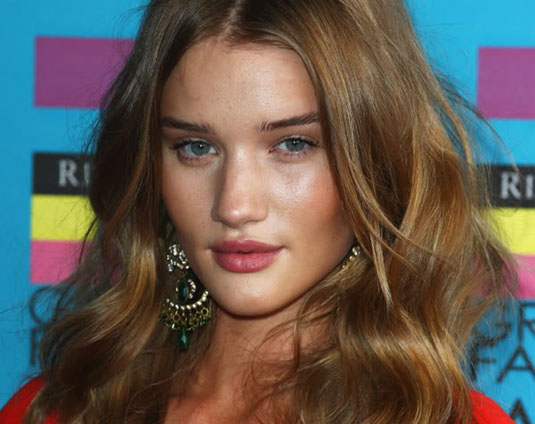 This was kind of… surprise, at the first moment.
Transformers
without
Megan Fox
? Hm… Ok, but why? We have no idea! But we know that
Rosie Huntington-Whitely
is officially announced as Shia LaBeouf's love interest in an upcoming
Michael Bay
's
Transformers 3
. Rosie, ok, she looks lovely, she is model, but acting experience? Zero, or something? Her only IMDB credits are four instances of The Victoria's Secret Fashion Show and one episode of Britain's Next Top Model. Wow?! So, Michael Bay is responsible for this decision. We already had a chance to hear that Bay and his writers will be "giving Shia LaBeouf a new love interest makes more sense for the story" and that Paramount began production on Transformers 3 on May 17th in Los Angeles so Bay had another week to make his final decision as to who would be his new female lead. On the other hand, there were some speculations about the real reason why Fox left the whole thing, and we had a chance to hear: "Fox walked away from the film because Michael Bay was verbally abusive, she had enough and decided to get out early" as well as "Bay is tyrant and a difficult director to work with." And today, this model cast, or something. Strange indeed! We all like to see pretty girls on a big screen, but this definitely doesn't look like some fresh or at least – good move. Ok, we do know that Bay has directed Victoria's Secret commercials. But what does that mean? She's extremely talented young girl, or just another way to punish Megan Fox for calling him a "tyrant"? Now that's something to think about.