Movie Trailers
Watch: Ben Affleck & Justin Timberlake In Trailer For RUNNER, RUNNER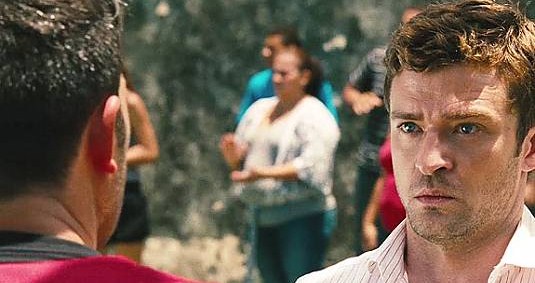 Brad Furman's latest crime drama Runner Runner is set to hit theaters this September, so we're happy that we finally have the first theatrical trailer for the whole thing. Happy, 'cause this pic has a pretty cool cast on board (attention: Timberlake stars as a college student!) and… well, to be honest, that's pretty much all that's interesting about the pic (at this moment). But, take a look… [jwplayer mediaid="157601″] Furman directed the whole thing from a script written by Brian Koppelman and David Levien, which revolves around Princeton grad student Richie, who travels to Costa Rica to confront online gambling tycoon named Ivan Block. Texas Hold'em fans are familiar with the rest of the story, or what? Never mind, here we go:
Richie is seduced by Block's promise of immense wealth, until he learns the disturbing truth about his benefactor. When the FBI tries to coerce Richie to help bring down Block, Richie faces his biggest gamble ever: attempting to outmaneuver the two forces closing in on him.
Beside Justin Timberlake who plays Richie and Ben Affleck as Block, the rest of Runner, Runner cast also includes Gemma Arterton, Anthony Mackie and David Costabile, and the movie is set to hit theaters on September 27th, 2013. Let us know what you think about the trailer & stay tuned for more updates!