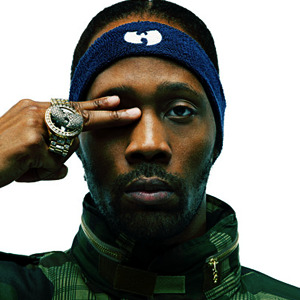 RZA, Wu-Tang Clan rapper, has been added to the cast of Warner Bros comedy "Due Date."
He joins a cast which includes Robert Downey Jr., Zach Galifianakis, Michelle Monaghan and Jamie Foxx.
The comedy will be directed by Todd Phillips ("The Hangover").
Monaghan will portray the pregnant wife of a guy (Robert Downey Jr.) who races home in hopes of arriving before she delivers their first child. He takes on a mismatched traveling companion (Zach Galifianakis).
It has not been confirmed what part RZA will play.
"Due Date" is written by Alan R. Cohen and Alan Freedland, with a revision by Adam Sztykiel.
Production on the film began last month in Atlanta, Arizona and Los Angeles.
"Due Date" is scheduled to be released on November 5, 2010.