Movie News
Sacha Baron Cohen as Freddie Mercury in Queen Biopic
This is definitely something we could call the perfect casting news.
Borat
and
Ali G
star
Sacha Baron Cohen
will star in an upcoming
Freddie Mercury
biopic!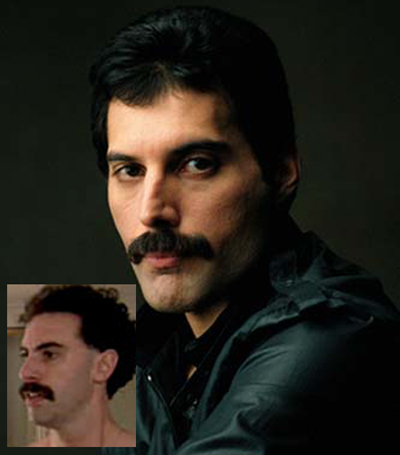 As you already guess, Cohen has signed up to star as legendary
Queen
front man Freddie Mercury.
Peter Morgan
, who's previous credits include, The Damned United (Brian Clough), Frost/Nixon (David Frost and Richard Nixon), The Queen and The Last King of Scotland (Idi Amin) is in charge for the script. He is scripting the untitled film, which will focus on the years leading up to Queen's appearance at the Live Aid concert in 1985. Production is set to begin next year. The movie will be financed by GK Films partners Graham King and Tim Headington, who'll produce in partnership with Robert De Niro and Jane Rosenthal's Tribeca Productions, and Queen Films. Graham King, head of GK Films said: "Queen is one of the greatest rock bands of all time, and a music brand all unto itself. Freddie Mercury was an awe-inspiring performer, so with Sacha in the starring role coupled with Peter's screenplay and the support of Queen, we have the perfect combination to tell the real story behind their success." Let's just add that the songs like "Bohemian Rhapsody," "We Will Rock You," "We Are the Champions," "Another One Bites The Dust" and "You're My Best Friend" will appear in the film, although it's still unknown if Cohen will sing the songs. We'll keep an eye on
Freddie Mercury biopic
, stay with us!