Movie News
Sacha Gervasi to Write and Direct Hitchcock and the Making of Psycho
Ok, this is something that already sounds promising, especially because it comes straight from the man responsible for directing the documentary
Anvil! The Story of Anvil
,
Sacha Gervasi
.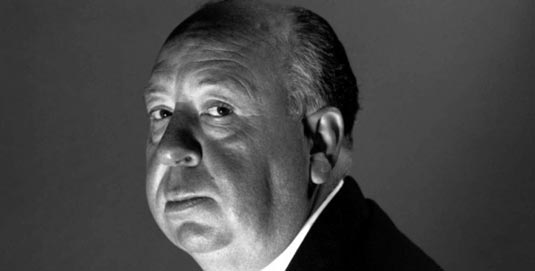 Alfred Hitchcock Gervasi is currently in negotiations with
Ivan Reitman
's Montecito Pictures to pen and direct an
Alfred Hitchcock
biopic which will be based on
Stephen Rebello
's 1990 book
Alfred Hitchcock and the Making of Psycho
. The last time we heard about a project involving Alfred Hitchcock was way back in 2007 when
Anthony Hopkins
was developing a project titled
Alfred Hitchcock Presents
, with
Helen Mirren
rumored for the part of Hitchcock's wife. One thing is for sure, Hitchcock still remains visionary and irascible director, and perfect character for every movie. The book details every aspect of the creation of director Alfred Hitchcock's famous thriller
Psycho
released to theaters in 1960. From Hitchcock's acquisition of the original novel by Robert Bloch to his work with two different screenwriters, casting, filming, editing, scoring, and promotion, the book takes readers into the day-to-day lives of moviemakers who believed they were making a modestly-budgeted, black-and-white shocker that represented a radical departure from the elegant, suspenseful films that had made director Hitchcock's reputation, including "Rope", "Rear Window", "To Catch a Thief", "The Man Who Knew Too Much", and "North by Northwest." The project Hitchcock tackled in part as an experiment to compete with financially-successful, low-budget, youth-oriented horror movies went on to astound many by becoming a cultural watershed, an international box-office success, a film classic, and a forerunner of the violent, disorienting films and real-events of the turbulent 'Sixties'. Definitely something worth our attention, so we'll keep an eye on this project!