Movie News
Sam Raimi is Directing WORLD OF WARCRAFT Movie!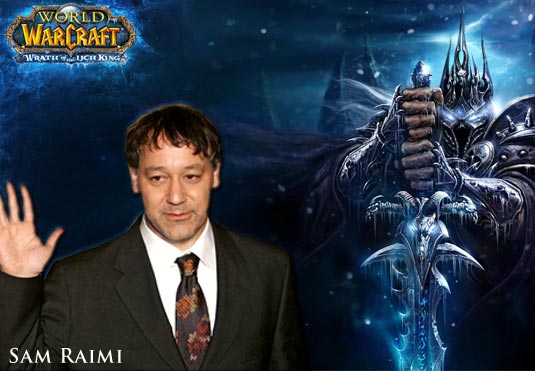 Blizzard Entertainment, Inc. and Legendary Pictures announced that Sam Raimi, director of Evil Dead, Spider-Man films and Drag Me to Hell, has signed on to direct a big screen adaptation of World of Warcraft (WOW). Variety says he'll start supervising the pre-production and development of Warcraft: The Movie while at the same time finishing up Spider-Man 4. The fourth Spidey film starts shooting next year, with Warcraft to follow.
"At its core, 'Warcraft' is a fantastic, action-packed story," said Raimi. "I am thrilled to work with such a dynamite production team to bring this project to the big screen."
Charles Roven (The Dark Knight, The Bank Job) will also be on board as a producer. The Warcraft universe features an epic conflict between the Alliance and the Horde. The game has developed a global following since its launch in 1994 and shows no signs of slowing. The franchise now exists in the massively multiplayer online role-playing game World of Warcraft. Its most recent expansion, "Wrath of the Lich King," sold more than 2.8 million copies in the first day of release and more than 4 million its first month. There's no detail yet on a plot – the script isn't even on paper yet – but it'll mostly likely focus on the battle between the Alliance and the evil Horde. Further details about the upcoming Warcraft movie, including cast and targeted release date, will be revealed as development progresses.