Movie News
Sam Raimi Wants Hilary Swank in Oz, the Great and Powerful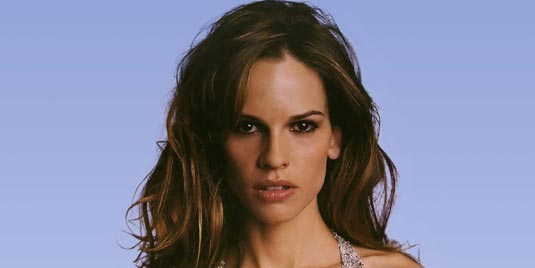 Are you interested to hear what's happening with the upcoming Sam Raimi's Oz, the Great and Powerful? Ok, we know you are, and that's exactly why we're here today, to share the latest update on this project with you, and it goes like this…
Apparently, Sam Raimi and guys from Disney are having some troubles when it comes to the casting of one of the evil witches. And guess what, director Raimi wants to cast two-time Oscar winner Hilary Swank, while the studio is "strongly opposed to such an idea" and wants to cast two-time Oscar nominee Michelle Williams for the same role!
Anyone surprised?
Well, whoever wins this "fight" (personally I'm more into seeing Swank as an evil witch), it would be interesting to see both of them on board with the rest of the cast that already includes James Franco, who is set to star as the title character and Mila Kunis, who is set to play the Wicked Witch of the West.
At this moment we only know that Oz, the Great and Powerful will follow: a young illusionist with a grandiose attitude who is forced to flee a traveling circus. His hot air balloon is swept up by a tornado to the land of Oz, which is run by two magical wicked witches.
One can only assume that he then somehow takes control of Oz setting the stage for Dorothy to show up and tell him there's no place like home.