He's a busy guy, but that's exactly the thing! Already tied to a number of films currently in development like Dracula Year Zero, Quatermain, This Means War and Dan Dare as well, Avatar star, Sam Worthington has signed on to star in a new movie, titled Drift, which is already being described as a "surfing drama."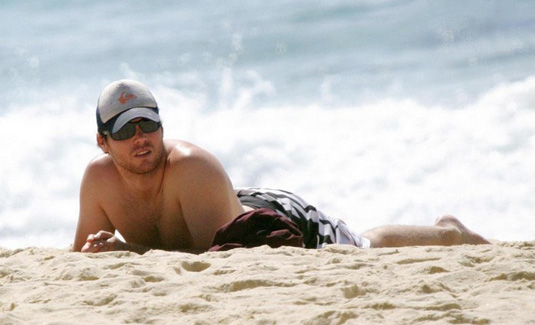 The movie was "inspired-by-facts story of how surfing evolved from a pastime to a global industry, spawning household names such as Billabong and Rip Curl."
Worthington will play a photographer and journalist instrumental in that revolution.
Worthington looks pretty excited about this new project, and one of the reasons is – Australia for sure, because that's exactly where the shooting will begin next autumn.
Here's what he had to say about the whole thing in an interview with the West Australian newspaper:
"I'm a Western Australian boy at heart and to go back there and put something back into my home town is something I am really looking forward to. There's something pure and true about surfing, and there is something pure and true about this script."
As we said, Worthington will be filming Drift directed by Morgan O'Neill and Ben Nott early next year.
With every new update on Drift, we'll be back!