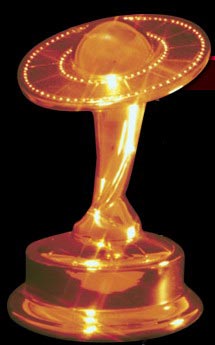 I love Saturn Awards! Of course, if you're fan of science fiction, fantasy and horror film, you love them too.
So, you'll be glad to hear that Saturn Awards nominations for the 37th Annual Saturn Awards were announced this Wednesday by the Academy of Science Fiction, Fantasy & Horror and that we already have a leader!
And it's Christopher Nolan's Inception that led with nine nominations, including best sci-fi pic, as well as Let Me In, Tron: Legacy,Hereafter, Alice in Wonderland and Harry Potter and the Deathly Hallows: Part 1 which all garnered multiple nominations also.
On the other hand, AMC's The Walking Dead led all TV series with 6 nominations, while Breaking Bad, Fringe, and Lost with 5 each.
When it comes to actors, we're not surprised to see that Jeff Bridges, George Clooney, Robert Downey Jr. and Ryan Reynolds gained their nominations for Best Actor, but what's also interesting is that Leonardo DiCaprio managed to get nominated both for Warner Bros' Inception and Paramount's Shutter Island performance.
And now, ladies! Angelina Jolie nomination for Salt performance, Carey Mulligan for Never Let Me Go,  Cecile De France for Hereafter, Ellen Page for Inception, Noomi Rapace for The Girl With the Dragon Tattoo and of course, great Natalie Portman for her Black Swan role.
When it comes to studios, it's quite obvious that Warner Bros. has the reason to celebrate, because the studio took 23 nominations. Paramount has 16, Disney 15, while Fox Searchlight and Universal are tied with 10.
The Saturns will be presented in June in Burbank, and you can check out the full list of nominees right here on our site!
Best Science Fiction Film
Hereafter (Warner Bros.)
Inception (Warner Bros.)
Iron Man 2 (Paramount/Marvel)
Never Let Me Go (Fox Searchlight)
Splice (Warner Bros.)
Tron: Legacy (Walt Disney Studios)
Best Fantasy Film
Alice in Wonderland (Walt Disney Studios)
The Chronicles of Narnia: The Voyage of the Dawn Treader (20th Century Fox)
Clash of the Titans (Warner Bros.)
Harry Potter and the Deathly Hallows: Part 1 (Warner Bros.)
Scott Pilgrim vs. The World (Universal)
Twilight: Eclipse (Summit Entertainment)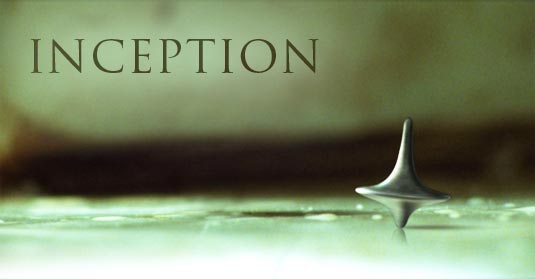 Best Horror/Thriller Film
The American (Focus)
Black Swan (Fox Searchlight)
Kick-Ass (Lionsgate)
Let Me In (Overture/Relativity Media)
Shutter Island (Paramount)
The Wolf Man (Universal)
Best Action/Adventure Film
The Expendables (Lionsgate)
The Green Hornet (Sony)
Red (Summit Entertainment)
Robin Hood (Universal)
Salt (Sony)
True Grit (Paramount)
Unstoppable (20th Century Fox)
Best Actor
Jeff Bridges (Tron: Legacy) (Walt Disney Studios)
George Clooney (The American) (Focus)
Leonardo DiCaprio (Inception) (Warner Bros.)
Leonardo DiCaprio (Shutter Island) (Paramount)
Robert Downey, Jr. (Iron Man 2) (Paramount/Marvel)
Ryan Reynolds (Buried) (Lionsgate)

Best Actress
Cecile De France (Hereafter ) (Warner Bros.)
Angelina Jolie (Salt) (Sony)
Carey Mulligan (Never Let Me Go) (Fox Searchlight)
Ellen Page (Inception) (Warner Bros.)
Natalie Portman (Black Swan) (Fox Searchlight)
Noomi Rapace (The Girl With the Dragon Tattoo) (Music Box Films)
Best Supporting Actor
Christian Bale (The Fighter) (Paramount)
Andrew Garfield (Never Let Me Go) (Fox Searchlight)
Tom Hardy (Inception) (Warner Bros.)
Garrett Hedlund (Tron: Legacy) (Walt Disney Studios)
John Malkovich (Red) (Summit Entertainment)
Mark Ruffalo (Shutter Island) (Paramount)
Best Supporting Actress
Scarlett Johansson (Iron Man 2) (Paramount)
Keira Knightley (Never Let Me Go) (Fox Searchlight)
Mila Kunis (Black Swan) (Fox Searchlight)
Helen Mirren (Red) (Summit Entertainment)
Vanessa Redgrave (Letters to Juliet) (Summit Entertainment)
Jacki Weaver (Animal Kingdom) (Sony Pictures Classics)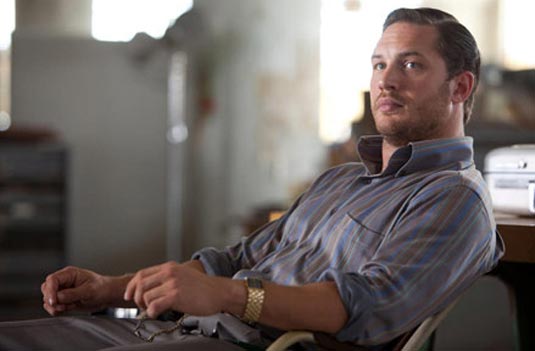 Best Performance by a Younger Actor
Logan Lerman (Percy Jackson & The Olympians: The Lightning Thief) (20th Century Fox)
Frankie/George McLaren (Hereafter ) (Warner Bros.)
Kodi Smit McPhee (Let Me In) (Overture/Relativity Media)
Chloe Grace Moretz (Let Me In) (Overture/Relativity Media)
Will Poulter (The Chronicles of Narnia: The Voyage of the Dawn Treader) (20th Century Fox)
Hailee Steinfeld (True Grit) (Paramount)
Charlie Tahan (Charlie St. Cloud) (Universal)
Best Director
Darren Aronofsky (Black Swan) (Fox Searchlight)
Clint Eastwood (Hereafter ) (Warner Bros.)
Christopher Nolan (Inception) (Warner Bros.)
Matt Reeves (Let Me In) (Overture/Relativity Media)
Martin Scorsese (Shutter Island) (Paramount)
David Yates (Harry Potter & The Deathly Hallows: Part 1) (Warner Bros.)
Best Writing
Michael Arndt (Toy Story 3) (Walt Disney Studios/Pixar)
Alex Garland (Never Let Me Go) (Fox Searchlight)
Mark Heyman, Andres Heinz, John McLaughlin (Black Swan) (Fox Searchlight)
Peter Morgan (Hereafter) (Warner Bros.)
Christopher Nolan (Inception) (Warner Bros.)
Matt Reeves (Let Me In) (Overture/Relativity Media)
Best Music
Daft Punk (Tron: Legacy) (Walt Disney Studios)
Clint Eastwood (Hereafter) (Warner Bros.)
Michael Giacchino (Let Me In) (Overture/Relativity Media)
Gottfried Huppertz (as Conducted by Frank Strobel) (The Complete Metropolis) (Kino Lorber)
John Powell (How to Train Your Dragon) (Paramount/DWA)
Hans Zimmer (Inception) (Warner Bros.)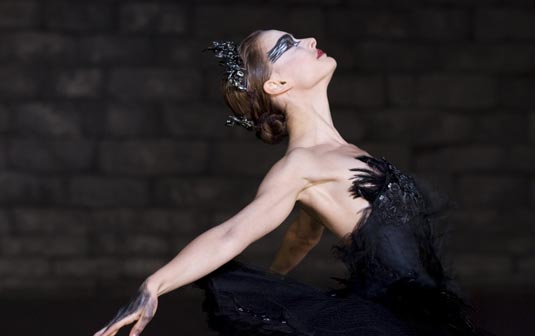 Best Costume
Colleen Atwood (Alice in Wonderland) (Walt Disney Studios)
Milena Canonero (The Wolf Man) (Universal)
Isis Mussenden (The Chronicles of Narnia: The Voyage of the Dawn Treader) (20th Century Fox)
Jany Temime (Harry Potter & The Deathly Hallows: Part 1) (Warner Bros.)
Michael Wilkinson (Tron: Legacy) (Walt Disney Studios)
Janty Yates (Robin Hood) (Universal)
Best Make-Up
Howard Berger, Gregory Nicotero – (Splice) (Warner Bros.)
Andrew Clement, Donald J. Mowat – (Repo Men) (Universal)
Andrew Clement, Jennifer McDaniel, Tarra Day – (Let Me In) (Overture/Relativity Media)
Mark Coulier, Nick Dudman, Amanda Knight (Harry Potter & The Deathly – Hallows: Part 1) (Warner Bros.)
Rick Baker, Dave Elsey – (The Wolf Man) (Universal)
Lindsay MacGowan, Shane Mahan – (Alice in Wonderland) (Walt Disney Studios)
Best Production Design
Kathy Altieri (How to Train Your Dragon) (Paramount/DWA)
Dante Ferretti (Shutter Island) (Paramount)
Darren Gilford (Tron: Legacy) (Walt Disney Studios)
Rick Heinrichs (The Wolf Man) (Universal)
Guy Hendrix (Inception) (Warner Bros.))
Robert Stromberg (Alice in Wonderland) (Walt Disney Studios)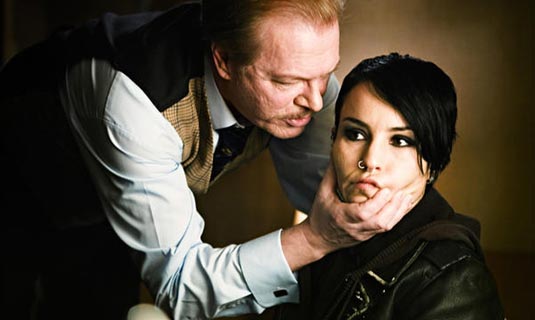 Best Special Effects
Eric Barba, Steve Preeg, Karl Denham, Nikos Kalaitzidis – (Tron: Legacy) (Walt Disney Studios)
Angus Bickerton, Barrie Helmsley (The Chronicles of Narnia: The – Voyage of the Dawn Treader) (20th Century Fox)
Tim Burke, John Richardson, Nicholas Ait'Hadi, Christian Manz (Harry Potter & The Deathly- Hallows: Part 1) (Warner Bros.)
Chris Corbould, Paul Franklin, Andrew Lockley, Peter Begg- (Inception) (Warner Bros.)
Ken Ralston, Tom Peitzman, David Schaub, Carey Villegas-(Alice in Wonderland) (Walt Disney Studios)
Janek Sirrs, Ben Snow, Ged Wright, Daniel Sudick – (Iron Man 2) (Paramount/Marvel)
Best International Film
The Complete Metropolis (Kino Lorber)
Centurion (Magnolia Pictures)
The Girl with the Dragon Tattoo (Music Box Films)
Monsters (Magnolia Pictures)
Mother (Magnolia Pictures)
Rare Exports: A Christmas Tale (Oscilloscope Laboratories)
Best Animated Film
Despicable Me (Universal)
How to Train Your Dragon (Paramount/DWA)
Legend of the Guardians: The Owls of Ga'Hoole (Warner Bros.)
Shrek Forever After (Paramount/DWA)
Tangled (Walt Disney Studios)
Toy Story 3 (Walt Disney Studios/Pixar)