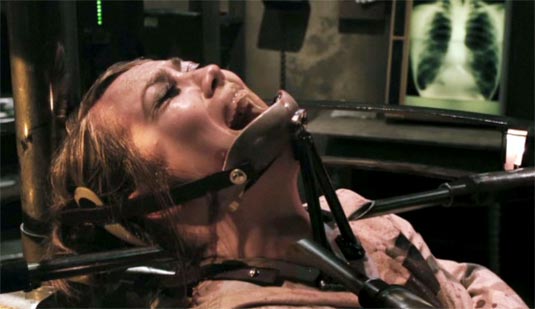 Lionsgate has just released a brand new trailer for the seventh film in the Saw series entitled Saw 3D.
As a deadly battle rages over Jigsaw's brutal legacy, a group of Jigsaw survivors gathers to seek the support of self-help guru and fellow survivor Bobby Dagen, a man whose own dark secrets unleash a new wave of terror…
The first theatrical feature to be shot exclusively on the cutting-edge SI-3D digital camera system, SAW 3D brings the horrifying games of Jigsaw to life like never before.
The horror film is directed by Kevin Greutert (Saw VI, Old Friends) and starring Tobin Bell (Alice, Bump, Saw), Cary Elwes (The Adventures of Tintin: The Secret of the Unicorn, A Christmas Carol), Costas Mandylor (The Rogue, The Cursed), Betsy Russell (Chain Letter) and Sean Patrick Flanery (The Boondock Saints II: All Saints Day).
Saw 3D d is scheduled to hit 2D and 3D theaters on October 29th.
Download Saw 3D trailer
HD-Qaulity 1080p [1920 px] − 106 Мb (QuickTime)
HD-Quality 720p [1280 px] − 69 Мb (QuickTime)
HD-Quality 480p [852 px] − 28 Мb (QuickTime)