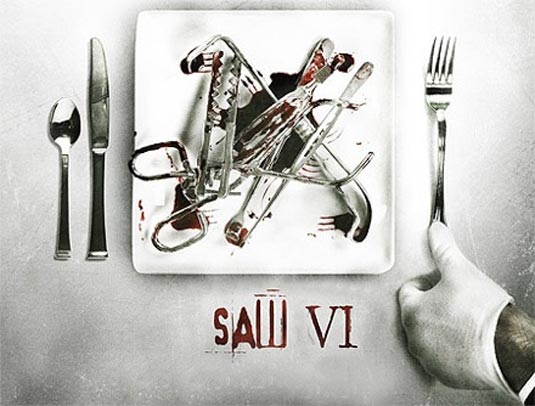 Here is the official plot synopsis for "Saw VI," as released by Lionsgate:
Plot: Special Agent Strahm is dead, and Detective Hoffman has emerged as the unchallenged successor to Jigsaw's legacy. However, when the FBI draws closer to Hoffman, he is forced to set a game into motion, and Jigsaw's grand scheme is finally understood.
Saw VI was shot in Toronto under the direction of Kevin Greutert from a screenplay by Patrick Melton and Marcus Dunstan (the writing team behind Saw IV and V).
The cast for "Saw VI" includes: Costas Mandylor as Hoffman, Mark Rolston as FBI Agent Erickson, Betsy Russell as Jill, Tobin Bell as Jigsaw, Shawnee Smith as Amanda, and Peter Outerbridge as William.
The sixth installment in the "Saw" franchise is scheduled to hit theaters on October 23rd, 2009.
Checkout the video below.
[youtube]http://www.youtube.com/watch?v=zTYi9F0k4bY[/youtube]