Movie News
Screenwriter Diablo Cody to Make Directorial Debut with Lamb of God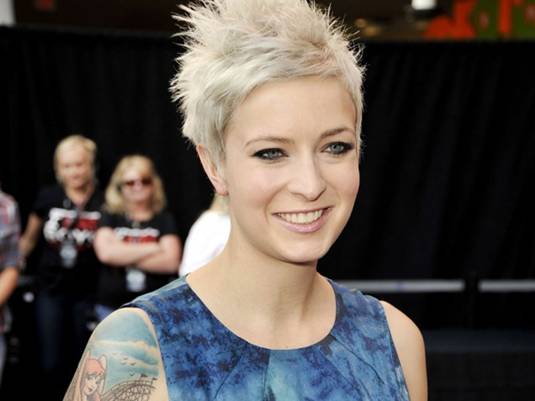 Diablo Cody is the pen name of Brook Busey-Hunt, the stripper turned blogger and screenwriter who will now add a directorial position to her bombastic Resume – Cody is set to make her debut as a director with Lamb of God.
While working as a stripper, Diablo Cody penned a blog about her life as a stripper called The Pussy Ranch. The popularity of her blog grew quickly and landed her a publishing deal so she wrote the memoir Candy Girl: A Year in the Life of an Unlikely Stripper that chronicled her career as a stripper in Minnesota.
Her agent, Mason Novick of BenderSpink, discovered Diablo Cody when he was looking for porn on the internet and found her. Cody was encouraged by Novick to try screenwriting and the result was the script for Juno that earns her the Academy Award for Best Original Screenplay (2007). Wow!
The comedy Lamb of God, which Cody also scripted, follows a young conservative religious woman who begins questioning her beliefs after a plane crash and decides to try out life as a sinner in Las Vegas, only to rediscover her faith again.
Lamb of God will be produced by Mandate Pictures, also in charge for Juno and Cody's next outing as a screenwriter, the forthcoming comedy Young Adult – which, like Juno, is being directed by Jason Reitman. Cody's other writing credits include a hit show United States of Tara and the 2009 horror comedy Jennifer's Body.
Mandate Pictures are able to fast-track the production schedule and casting will begin shortly thereafter. I wouldn't be surprised to see Cody playing the role herself; seems like there isn't anything she is afraid to try.
Diablo Cody (with Dustin Lance Black) has provided updates on her current slate of projects at a meet titled "Coffee Talk: Screenwriters "at L.A. Film Festival. So check it out.
[youtube]http://www.youtube.com/watch?v=4-wpy55Fgek[/youtube]
Coffee Talk: Screenwriters