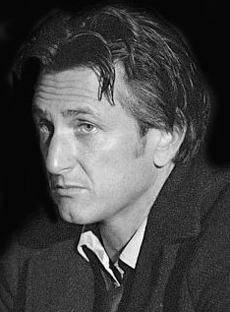 Sean Penn
is in talks to play famed literary editor Max Perkins in the
Bill Pohlad
directed biopic
Genius
.
John Logan
penned the screenplay, based in part on
A. Scott Berg
's National Book Award-winning 1978 biography
Max Perkins: Editor of Genius
and at this moment we know that Genius will focus on the relationship between Perkins and a young Thomas Wolfe, though the script is peopled with literary characters. Here are more details about the story: "The driving force behind such literary superstars as F. Scott Fitzgerald, Ernest Hemingway, and Thomas Wolfe, Max Evarts Perkins was the most admired book editor in the world. From the first major novel he edited to the last, Perkins revolutionized American literature. Perkins was tirelessly committed to nurturing talent no matter how young or unproven the writer. Filled with colorful anecdotes about everything from Perkins's struggles to convince the old guard at Scribners to publish his visionary (and often controversial) authors to his falling out with one of his most brilliant discoveries, Thomas Wolfe, Max Perkins reveals with insight and humor the professional and personal life of one of the most legendary figures in the history of American publishing. Given unprecedented access to the correspondence between Perkins and his writers, Berg has fashioned a compellingly thorough biography that is as entertaining as it is informative." Pohlad and Penn have a working history, with Pohlad having produced and helped finance
Into the Wild
, a project Penn directed in 2007. Still, Pohlad hasn't directed a movie since 1990, when he helmed the indie
Old Explorers
with Jose Ferrer and James Whitmore. This definitely sounds like a good come-back.