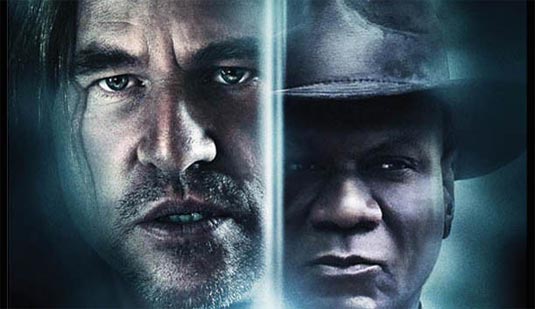 The trailer for the upcoming indie supernatural thriller Seven Below (formerly Seven Below Zero) has debuted via Bloody-Disgusting.
The film directed by Kevin Carraway (The Fear Chamber) from a screenplay he penned with Lawrence Smith, starring Val Kilmer (Twixt, The Thaw), Ving Rhames (Piranha, Dawn of the Dead), Luke Goss and Rebecca De Costa.
"The story centers on a group of strangers brought together when a terrible storm leaves them stranded in a house in the woods where a terrible event transpired exactly 100 years prior. The group seems trapped in a ghostly time warp, and history is repeating itself."
At this point, Seven Below does not carry a release date.
Here's the Trailer: