Movie News
SHADOW OF COLOSSUS to be Penned by Hanna's Seth Lochhead; Josh Trank Attached to Direct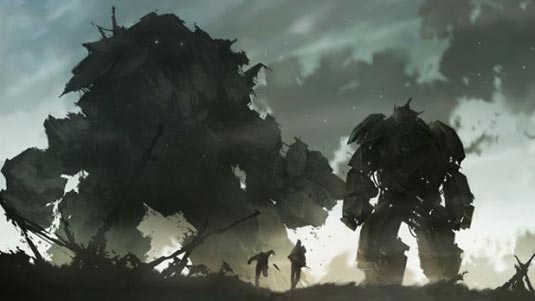 Seth Lochhead, the Canadian-born scriptwriter who co-wrote the action film Hanna, has been 'dibbed' to work on Shadow of the Colossus, Sony's adaptation of the popular PlayStation 2 video game.
Josh Trank is attached to direct the project and is onboard since May 2012, after getting into spotlight because of his hit sci-fi 'home-made' flick, Chronicle. He will also oversee the writing of the script. Justin Marks wrote an early draft of the script when the project was initially set up, back in 2009.
The game's story follows a young man named Wander, who, riding his stallion Argo, travels a world defeating 16 colossal beings in order to resurrect a girl named Mono.
Lochhead has The Governess, a top secret project being produced by Michael Bay, set up at Warner Bros. and has written an adaptation of sci-fi novel The Age of Miracles for Bill Pohlad's River Road Entertainment.
Hanna was an intriguingly off-beat 2011 action movie directed by Joe Wright and starring Saoirse Ronan as a teenager trained to be an assassin by her father, played by Eric Bana.
I hope this won't be just another game-based movie going wrong, because the plot basis has some similarities – at least to me – with the story of Hercules' twelve labors from Greek mythos, and a nice story might be woven around it. Thread carefully, Mr Lochhead.