Movie News
Shia LaBeouf In The Necessary Death Of Charlie Countryman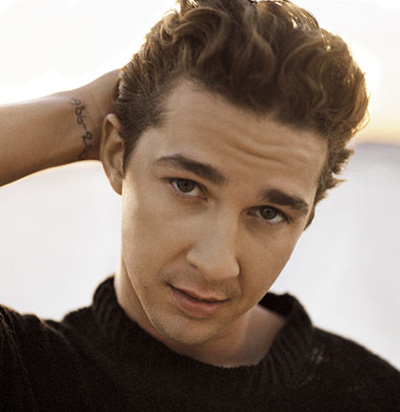 This time we're here to inform you that
Shia LaBeouf
is set to show his romantic side in
The Necessary Death Of Charlie Countryman
for Mandate Pictures.
The Transformers
star has signed on to star in the film, an original romantic action project to be directed by
Dante Ariola
, an award-winning commercial director. Check out the rest of this ineteresting news… So, everything starts this way: "…Charlie Countryman (LaBeouf) was just a normal guy…until he fell in love with the one girl who will probably get him killed. When Charlie meets the absolutely irresistible Gabi she's already been claimed by Nigel, an insanely violent crime boss with a gang of thugs at his disposal. Armed with little more than his wit and naive charm, Charlie endures one bruising beat down after another to woo Gabi and keep her out of harm's way. Finally his exploits of blind valor create such a mess that he's left with only one way out; to save the girl of his dreams, must Charlie Countryman die?" As we previously said, at this moment we know that commercial director Ariola will helm his feature film debut. The whole thing is based on an original screenplay by
Matt Drake
who's (yeah, yo do remind us writing about that one) writing the comedy
Project X
for producer
Todd Phillips
. Looks like Ariola got himself some interesting story, and quite good name for the leading character, although we still don't have any idea who whill be LaBeouf's Gabi. Mandate Pictures will produce along with producers Albert Berger, Ron Yerxa (that we all remember from Little Miss Sunshine), and William Horberg (from Cold Mountain). The producers are fast-tracking the movie towards a fall start date. If you're excited about LaBeouf's new role, than we promise you – with every new information we'll be right here for an update. In the mean time, let us remind you he'll next be seen in
Oliver Stone
's
Wall Street: Money Never Sleeps
in September. So, don't worry, he's a busy guy as you see. Stay tuned!