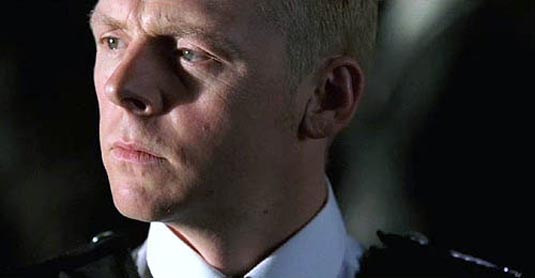 Simon Pegg has announced that he will not, as previously reported, be appearing in Quentin Tarantino's "Inglorious Bastards."
Much to our mutual disappointment, I won't be appearing in QT's forthcoming Inglorious Bastards due to insurmountable scheduling difficulties. We really tried to make it work but in the end, it just was not possible without severe ramifications elsewhere.
But there is some good news. Superbad director Greg Mottola has signed on to direct Simon's next film, "Paul." Written and starring Pegg and Nick Frost, the story is a road movie about two British comic book geeks that get into an adventure across America.