Movie News
SIN CITY: A DAME TO KILL FOR Adds Eva Green and Julia Garner to the Cast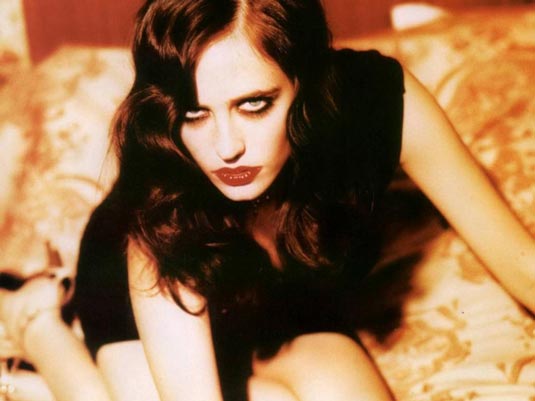 The highly-anticipated Sin City: A Dame to Kill For has been long in development and is now a few months into shooting, yet co-director Robert Rodriguez hasn't finished up his casting? Apparently not, because we just found out that two new babes are being added to the movie's line-up. Expect to see the sexy and talented Eva Green and Julia Garner in Frank Miller's next great production. Green will be taking on the role of Ava Lord (finally, the mystery is solved!), AKA the titular "Dame" that people seem to want to kill for. She'll be appearing alongside Josh Brolin in one of the story arcs, one that revisits Dwight McCarthy pre-Sin City the first. Green's getting the thumbs-up of approval from both Rodriguez and Miller, who have been quoted as saying:
Ava Lord is one of the most deadly and fascinating residents of Sin City. From the start, we knew that the actor would need to be able to embody the multifaceted characteristics of this femme fatale and we found that in Eva Green. We are ecstatic that Eva is joining us.
And she more than showed she's perfectly capable of doing just that (I will never forget her performance in unfortunately cancelled Camelot)! Garner will be taking on a more… physically interesting role as one of the city's seemingly endless supply of strippers. She'll be joining up with Joseph Gordon-Levitt in a different story arc, "The Long Bad Night." The two actresses will be working alongside some of the Sin City returners, including Jessica Alba, Rosario Dawson, Jaime King, Mickey Rourke and Bruce Willis, as well as more than a few fresh faces. Sin City: A Dame to Kill For hits the screens on October 4th, 2013, so there will surely be a lot of goodies until then! Stay tuned!