Movie Photos
Skateland Trailer, Poster, Photos and New Release Date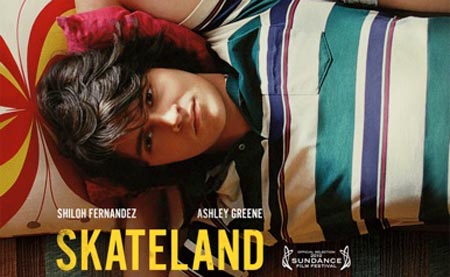 We have added the trailer, poster and a batch of  photos from Freeman Film's
Skateland
. We're also pleased to announce that their coming-of-age drama is now set to release on May 13, 2011!
Skateland
,set against the landscape of upstart malls, Jordache jeans and iconic hang outs,is as much a story about embracing who you are as it is about moving on. The personal drama marks the poignant transition of a group of high school friends into adulthood. Set in the early 1980s, in small town Texas, it is genuine, touching and candid snapshot of the lives of a close-knit group of friends who are confronted with the realities of the precarious world around them. The film revolves around a charismatic young skating rink manager named Ritchie Wheeler (Shiloh Fernandez), brother and sister Brent and Michelle Burkham (Heath Freeman, Ashley Greene) and the legendary, wise-cracking, Kenny Crawford (Taylor Handley) as their dreams and carefree lives start to fade into an uncertain future. The film is written and directed by
Anthony Burns
and stars
Shiloh Fernandez, Ashley Greene, Heath Freeman, Brett Cullen
and
Taylor Handley.
Skateland Trailer
[youtube]http://www.youtube.com/watch?v=Gtfbls6D_tA[/youtube]
Skateland Poster