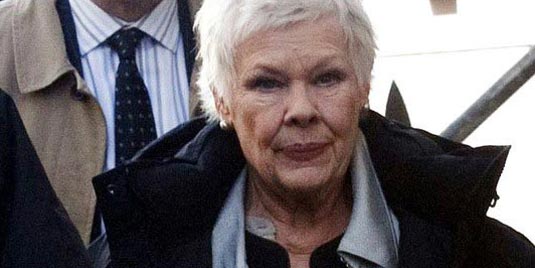 Let's get straight to the point with this one. We have the first look at Judi Dench in the upcoming Skyfall movie.
It's not like you're going to see something spectacular from this photo, but hey, just in case you forgot how M looks like, here's your chance!
Once again, we're dealing with great Bond's project, simply because after all financial problems this movie had in the past, we're dealing with some serious cast which, beside Dench, includes Daniel Craig, Javier Bardem, Naomie Harris, Berenice Marlohe, Ralph Fiennes, Albert Finney, Ben Whishaw, Helen McCrory and Ola Rapace.
In Skyfall Bond's loyalty to M is tested as her past comes back to haunt her. As MI6 comes under attack, 007 must track down and destroy the threat, no matter how personal the cost.
Movie comes from director Sam Mendes, and is set to open on November 9th, 2012.