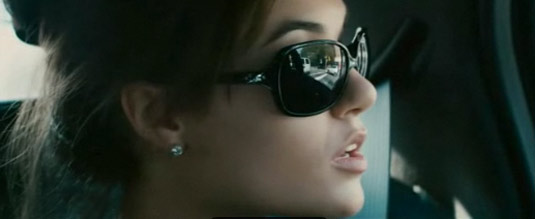 Steven Soderbergh's film "The Girlfriend Experience," was shot in October 2008 for $1.7 million in 16 days. The latest Soderbergh's low-budget indie starring real-life porn star, 21-year-old Sasha Grey but it's not a porno by any means.
The movie also stars mostly amateurs, and features a lot of improved dialogue that addresses the political and economic times of those moments.
"The Girlfriend Experience" details five days in the life of an ultra high-end Manhattan call girl who thinks she has her life totally under control. She feels her future is secure because she runs her own business her own way, makes $2000 an hour, and has a devoted boyfriend who accepts her lifestyle. But when youre in the business of meeting people, you never know who youre going to meet.
"The Girlfriend Experience" directed by Oscar winning filmmaker Steven Soderbergh ("Sex, Lies, and Videotape," "Traffic," "Ocean's Eleven," "Solaris," "The Good German," "Che") fro, the script by writing partners Brian Koppelman and David Levien.
Magnolia Pictures will debut this in limited theaters starting on May 22nd, 2009. It will also screen at the Tribeca Film Festival which runs April 22- May 3, 2009.