Movie News
Sony Pictures Classics Acquires Violet Wister's Damsels in Distress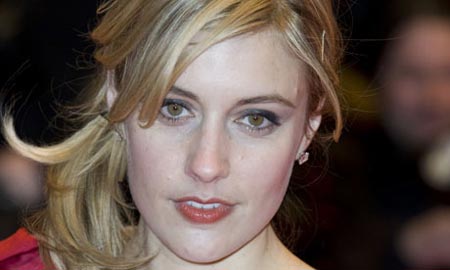 Violet Wister's Damsels in Distress, remember this one! Why? Well, because Sony Pictures Classics announced that they will release Oscar nominated Whit Stillman's latest film worldwide.
The film stars Greta Gerwig (Greenberg), Adam Brody (The Romantics) and Analeigh Tipton (Crazy, Stupid, Love) and we're here to share the full press release with you today!
Damsels in Distress is a comedy that follows a trio of beautiful girls who set out to revolutionize life at a grungy East Coast university – the dynamic leader Violet Wister (Gerwig), principled Rose (Megalyn Echikunwoke) and sexy Heather (Carrie MacLemore).
They welcome transfer student Lily (Tipton) into their group which seeks to help severely depressed students with a program of good scent and musical dance numbers. The girls become romantically entangled with a series of men – including slick Charlie (Brody), dreamboat Xavier (Hugo Becker) and the mad frat pack of Frank (Ryan Metcalf) and Thor (Billy Magnussen) – who threaten the girls' friendship and sanity.
Martin Shafer and Liz Glotzer produced alongside Stillman, who also wrote the screenplay. Shafer revealed:
"After having worked with Sony Pictures Classics on several films in the past and with Whit on his last two pictures, I am thrilled for us all to be united on Violet Wister's Damsels in Distress."
On the other hand, guys from Sony Pictures Classics said: "We've long admired Whit's films and Violet Wister's "Damsels in Distress" marries his unique sensibility with the kind of acerbic comedy audiences love. That Martin and Liz are producing the film alongside Whit makes this the perfect partnership for Sony Pictures Classics."
The film was privately financed and entirely filmed in New York State. At this moment still no release date for Violet Wister's Damsels in Distress, but, as usual, we'll keep you updated!