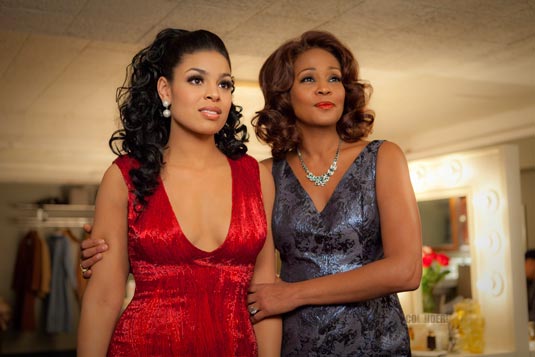 TriStar Pictures has released a hi-res poster for the upcoming musical film about a family singing-band, showing one of the sisters. Check it out below.
The film was supposed to mark the late Whitney Houston's comeback in career, after a period of dealing with personal and drug problems. According to the Sparkle executive producer Howard Rosenman, Houston's performance in the film was 'brilliant'. He said "I was just raving about Whitney's performance, she was so great in it. I'm just in shock." Synopsis:
"Musical prodigy, Sparkle, struggles to become a star while overcoming issues that are tearing her family apart. From an affluent Detroit area and daughter to a single mother, she tries to balance a new romance with music manager, Stix while dealing with the unexpected challenges her new life will bring as she and her two sisters strive to become a dynamic singing group during the Motown-era."
Directed by Salim Akil, Sparkle comes to the theaters in August 17th, 2012. It stars Mike Epps, Whitney Houston, Derek Luke, Curtis Armstrong, Carmen Ejogo, Tika Sumpter, and others.