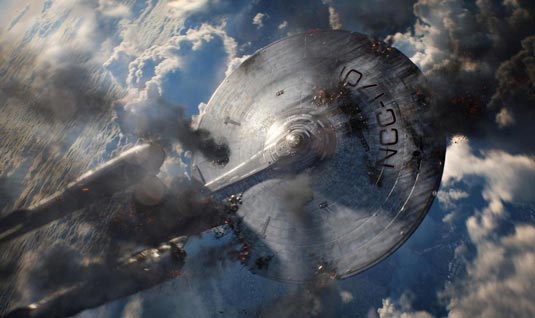 In the latest TV spot for J.J. Abrams' Star Trek Into Darkness titled simply 'Go', captain James T. Kirk (Chris Pine) questions his reputation while both Christopher Pike (Bruce Greenwood) and Dr. Carol Marcus (Alice Eve) are encouraging him to do the right thing.
The U.S.S. Enterprise comes under attack from terrorist John Harrison in this latest franchise sequel. Watch as Kirk and Spock (Zachary Quinto) make a daring escape in their shuttle pod:
Star Trek Into Darkness comes to theaters on May 17th, 2013 and also stars Benedict Cumberbatch, Karl Urban, Zoe Saldana, Simon Pegg and Anton Yelchin.