Movie News
Starz Announced Premiere Date for SPARTACUS: WAR OF THE DAMNED, Plus a Sneak Peek at Final Season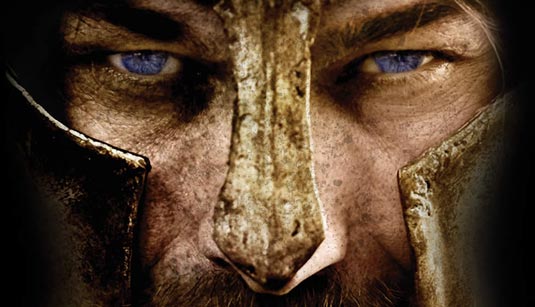 Starz has announced that its series Spartacus will come to its finale with the third season, titled Spartacus: War of the Damned, which will premiere on Friday, January 25th, 2013 at 9pm. Spartacus was initially a kind of response to HBO's great but too short series Rome, partially owing its success to the popularity of 300, but managed to distinguish itself for being particularly violent, with lots of (sometimes too much, for my taste) explicit sexual content. In addition to having to establish itself among the loads of current period dramas, the series faced difficulties during its very first season when its star, Andy Whitfield, was diagnosed with (and later, unfortunately, died of. R.I.P., Andy!) non-Hodgkin lymphoma, which lead Starz to produce a prequel mini-series Spartacus: Gods of the Arena, in hope that he would recover. Liam McIntyre then replaced Whitfield for the next season, Spartacus: Vengeance – and if I might add, making a very suitable replacement – and will finish out the series' run. Series' creator Steven S. DeKnight as well as Liam and Simon Merrells have joined together for a short series recap and preview of the final season in this clip titled 'Strategy of War', so have a look at it below: Judging by the clip, it looks like War of the Damned will have just as much blood, nudity and short Roman skirts as previous seasons, but as for the violence, it might not be so. We'll just have to wait a bit more and see. Synopsis:
Spartacus: War of the Damned takes place following the defeat of Roman commander Gaius Claudius Glaber. Spartacus and his men have amassed major victories against the Romans after the Battle of Vesuvius. These victories have not only forged the legend of Spartacus, but have greatly increased the ranks of the rebellion slaves to more than 30,000. Rome is indeed beginning to tremble at the threat Spartacus now represents.
Spartacus: War of the Damned sees the return of Liam McIntyre as Spartacus, Manu Bennett as Crixus, Dustin Clare as Gannicus, Dan Feuerriegel as Agron, Cynthia Addai-Robinson as Naevia and Ellen Hollman as Saxa. This year, Todd Lasance joins the cast as Gaius Julius Caesar, along with Simon Merrells, who will play Marcus Crassus and Anna Hutchison, who will play Laeta.