Movie News
Stephen Daldry Directing Safram Foer's Extremely Loud and Incredibly Close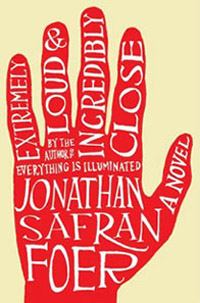 Stephen Daldry
is set to direct a movie adaptation of
Safram Foer
's novel
Extremely Loud and Incredibly Close
. You remember
Liev Schreiber
had a solid directorial debut with an adaptation of Foer's
Everything is Illuminated
, and now we'll have a chance to see how Daldry will manage in next adaptation of Foer's novel,
Extremely Loud and Incredibly Close
, to the screen. If you still don't have any idea what this movie is going to look like, we are here to give you some basic information. The film will be based on the 2005 book which tells the story of 9-year-old Oskar Schell. The boy is looking all over New York for the lock that matches a key left behind by his father who died in the September 11 attacks. Writer has already been described with this words: "Jonathan Safran Foer emerged as one of the most original writers of his generation with his best-selling debut novel, Everything Is Illuminated. Now, with humor, tenderness, and awe, he confronts the traumas of our recent history. What he discovers is solace in that most human quality, imagination." So, we will just have to wait and see will this kind of imagination be the part of the movie adaptation, and especially because we have an information that the screenplay will be written by
Eric Roth
, that you probably remember from
The Curious Case of Benjamin Button
. It would be really interesting to see how he can handle this kind of story, but we guess it Daldry/Roth could be a good combination. Just for a record, Daldry is the winner of the Tony Award for Best Director of a Musical for his work on
Billy Eliot
, and his film credits include
Billy Elliot, The Hours
, and
The Reader
. He has received three Academy Award nominations for directing for all three of his films. That's why we could say that this adaptation is in safe arms. Scott Rudkin will produce the film which will be co-produced by Paramount and Warner Bros. So, if you're into this kind of book adaptations, then we're more than sure you're happy to hear about this new Hollywood project. We hope to hear some news about the possible cast, and release date, so stay tuned!