Movie News
Stephen Dorff Joins Dawn of War (War of the Gods)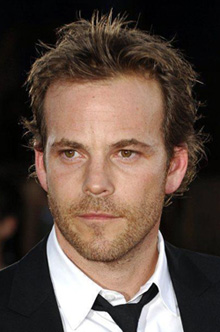 Stephen Dorff has joined the cast of an upcoming Greek mythology epic Dawn of War – previously titled War of the Gods, directed by Tarsem Singh. Looks like Dorff just got his chance to play Stavros, a master thief who joins Theseus on his quest to help free Greece from the dark threat of Titans. And ok, there are some people that don't actually want to see the guy from Public Enemies in this kind of role, but you must admit, this is a potential blockbuster…  well, we all understand this decision, don't we? On the other hand, we already have a very nice list of actors that will be the part of Dawn of War: Freida Pinto will play Phaedra, Mickey Rourke will play King Hyperion, Henry Cavill will play Theseus and Kellan Lutz will play Poseidon. That's quite good company, you must agree! And the story is about "..a purported bastard who retains an allegiance to his mother despite the fact that he longs to join the quest of a king who is battling demons in ancient Greece later embarks on a grail of discovery that has him finding he is the king's son and also fated to become his country's greatest hero as he leads the successful war against long-imprisoned Titans who are hoping to use the demons to restore their power.", which also sound's like something Dorff could easily deal with. The director, Tarsem Singh had two directorial credits: The Cell and The Fall, a pair of unconventional tales with memorable visuals. And you must admit that his words about this movie sound promising:
It's a really hardcore action film done in Renaissance painting style. I want to see how that goes; it's turned into something really cool. I'm going for a very contemporary look on top of that so I'm kind of going with, you know, Renaissance time with electricity. So it's a bit like Baz Luhrman doing Romeo and Juliet in Mexico; it's just talking a particular Greek tale and half contemporising it and telling it.
One thing is for sure, this director is known for his incredibly visual imagery and art direction, and all actors that we listed in this report are definitely well-known names that can be just the perfect for this kind of movie. And, at the end, we could remind you that Dawn of War is scheduled to release November 11, 2011.