Movie News
Stephen Graham Joins Pirates of The Caribbean 4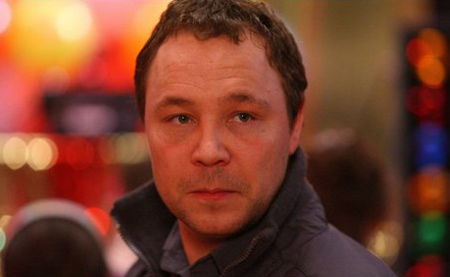 Pirates of The Caribbean: On Stranger Tides update! British actor, Stephen Graham will join Johnny Depp, Penelope Cruz and Ian McShane!
He is set to play Scram, a mischievous sidekick to Johnny Depp's Captain Jack Sparrow who helps him seek out the fountain of youth. Nice decision? Yeah, we could say that, since we all know Graham and Depp already worked together in
Public Enemies
, and we definitely know they make a great team!
Pirates 4
will once again center on Captain Jack Sparrow (Johnny Depp) and company this time as they search for the fabled Fountain of Youth. We also had a chance to hear that: "…The ending of Pirates 3, the fountain of youth story might not be the only story they might used the next pirate's film. The fountain story could used in another form to introduce the story for Pirates 4 the next film might be a departure from the same formula of the last three movies as well, meaning that Jerry Bruckheimer could be planning to enter the realm of Science Fiction this time around and it could be the heart of a new trilogy with Jack Sparrow and his crew of misfits. Some of the brainstorming going around involves some Jules Verne type of scenarios involving some pretty big flying machines, a man who wants to rule more than just the ocean, a encounter with the most famous and dangerous pirate of all, a race to get to a lost world and Jack and his crew going to where no pirate has gone before." So, we know that Johnny Depp will be reprising his role as Jack Sparrow in Pirates of the Caribbean: On Stranger Tides, in which he will hunt for the legendary Fountain of Youth. Ian McShane will play the villainous pirates Blackbeard and Penelope Cruz will play Blackbeard's daughter and Sparrow's love interest. Now we are here to add Stephen Graham, who will, as we already mentioned, play Scram, "a mischievous sidekick to Johnny Depp's Captain Jack Sparrow who helps him seek out the fountain of youth". We also know that the movie will be shot in
3D
, and that new director
Rob Marshall
is in charge for the project. Pirates 4 will film entirely on location in Hawaii, Great Britain and Los Angeles, starting this month, and it will then hit theaters on May 20th, 2011.